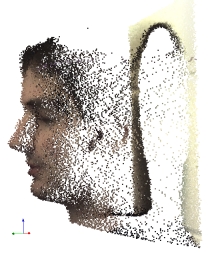 About
Michal Sofka
Senior Scientist and technical leader of machine learning R&D projects. Passion for computer vision, medical image analysis, and computer security.
Since 2016 building new products at technology accelerator 4Catalyzer, involved with Butterfly Network and Hyperfine Research.
Between 2013 and 2016 technical leader of network security projects at Cisco Systems. Built products in large scale traffic analysis for threat defense used by millions of customers.
Between 2008 and 2013 scientist and leader at Siemens Corporate Research. Contributed to tens of products, received best product award from J&J.
PhD and MSc in Computer Science from Rensselaer Polytechnic Institute (RPI), MSc in Electrical Engineering from Union College. Undergraduate at the Czech Technical University.
Author of more than 32 technical articles in leading journals and conferences and more than 24 patent applications.
---
Upcoming
Medical Image Computing and Computer Assisted Internvention (MICCAI 2018).
Email me if you would like to get in touch.
News
6/17/2018 Butterfly Network exhibits at Computer Vision and Pattern Recognition (CVPR) 2018 conference.
5/15/2018 Hyperfine Research sponsors Deep Learning at Medical Image Analysis Workshop at MICCAI 2018.
3/16/2018 Butterfly launches iQ, world's first whole body imaging ultrasound platform that plugs into an iPhone and costs under $2,000.